Four ways electronic health records can support value-based care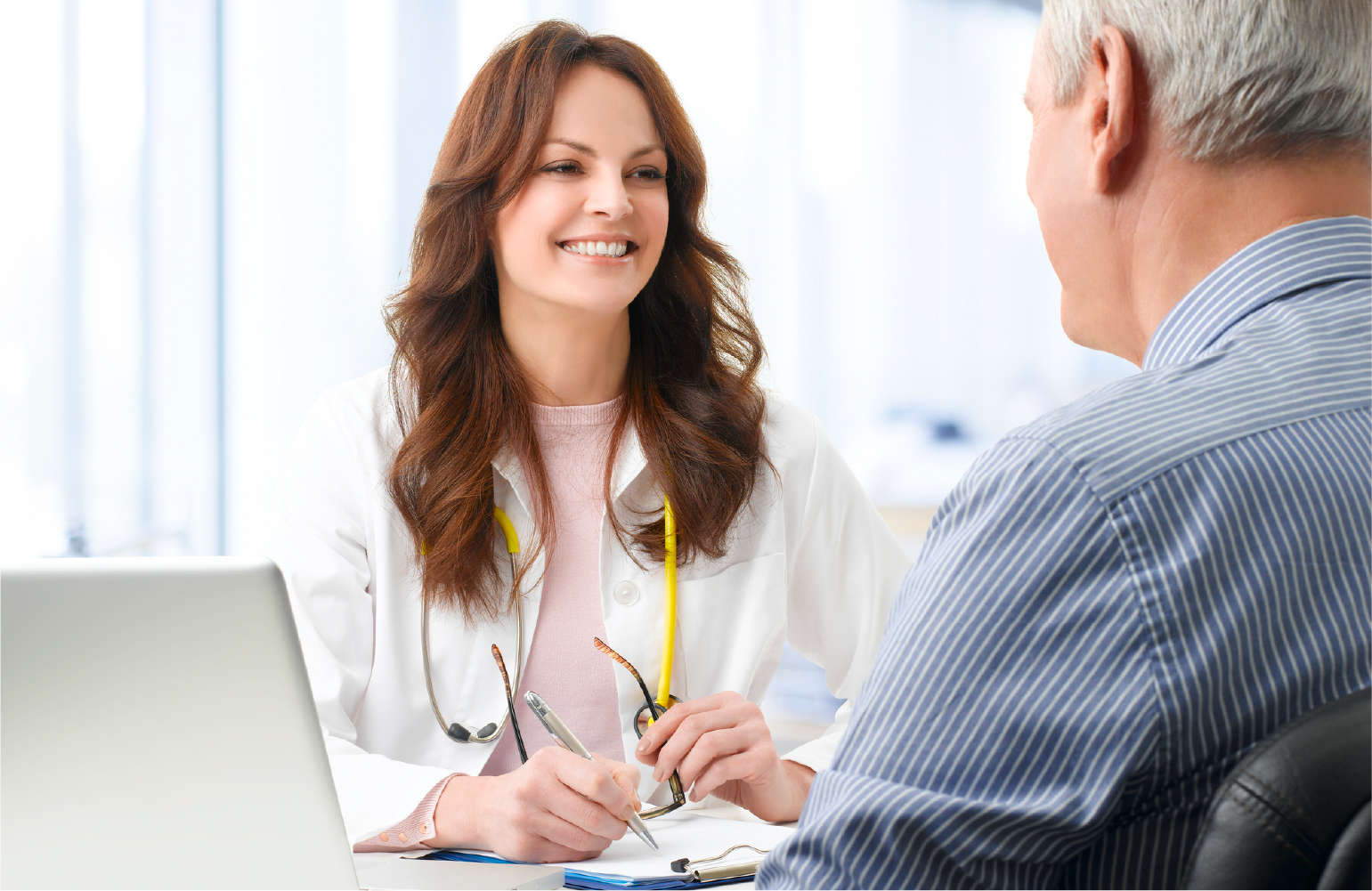 Value-based care—care reimbursed based on patient outcomes and care experience rather than the volume of care delivered—is becoming an increasingly common reimbursement method in U.S. healthcare. The trend is expected to continue. The Centers for Medicare and Medicaid (CMS) Innovation Center recently announced plans to improve incentives for the transition to value-based care to increase provider participation. Meanwhile, CMS predicts that all Parts A and B Medicare beneficiaries will have healthcare relationships accountable for quality and cost of care by the end of the decade. They expect most Medicaid beneficiaries to be treated using value-based care models as well.
At the same time, electronic health record (EHR) use has become increasingly widespread. It's more than doubled since 2008, when the rate of office-based EHR adoption was 42%. In 2019, the National Center for Health Statistics reported the rate of office-based physicians using EHR systems as 89.9%.
Initially, healthcare leaders predicted EHRs would facilitate the implementation of value-based care. Has the reality of EHR usage lived up to its promise? Keep reading to learn how EHRs, and the Practice Fusion EHR specifically, can support value-based care and help your practice ease the transition to a value-based reimbursement model.
1. Access to complete and accurate patient information
The National Academy of Medicine describes value-based health care as having 6 key elements, forming the acronym STEEEP:
Safe
Timely
Effective
Efficient
Equitable
Patient-centered
One of the basic reasons EHRs facilitate value-based care is that they make complete, accurate patient information more readily available. Equipping providers with full patient records at the point of care is essential for ensuring that nothing gets missed; when healthcare providers (HCPs) have access to complete patient information, it improves patient safety—promoting one of the core elements of value-based care.
In a national survey, 88% of physicians reported that EHRs provided clinical benefits for patients while 75% reported that EHRs allowed them to deliver better patient care. In another survey, 78% of EHR-using physicians reported EHR use as enhancing patient care overall:
81% said EHRs helped them access patient charts remotely
65% said EHRs alerted them to potential medication errors
62% said EHRs alerted them to critical lab values
30-50% reported that EHRs were associated with other clinical benefits, such as ordering appropriate tests and facilitating patient communication
Clinicians require access to complete patient information to expose potential safety issues. For instance, an EHR can give emergency room (ER) staff access to a patient's data, where the patient's primary care physician made note of the patient's life-threatening allergy. This allows the ER staff to respond appropriately, even for an unconscious patient.
EHRs can provide alerts to help prevent medical errors as well. For instance, the Practice Fusion EHR includes advanced e-prescribing capabilities. It can improve prescribing accuracy and decrease dangerous prescribing errors with automatic drug-drug and drug-allergy interaction checks.
2. Contribute to improved patient outcomes
Improved patient outcomes are another key element of value-based care. By providing clinicians with better access to patient information, EHRs can improve their ability to diagnose diseases and chronic conditions.
One reason for this is that EHRs can give providers a broader view of a patient's medical history than is readily available using paper records. For example, Practice Fusion's EHR enables providers to review patients' health information longitudinally with Flowsheets. This feature allows providers to track patient health data over time, which can make it easier to monitor progress and identify potential gaps in care.
EHRs also make it easier to share treatment plans with patients. This helps to engage patients more effectively in managing their own care and increases patient adherence to treatment plans—leading to improved patient outcomes. It also results in treatment that is more patient-centered, another core tenet of value-based care.
Practice Fusion's EHR includes a free patient portal where providers can electronically share test results, medication lists, diagnoses, care plans, immunization records, and more, with patients.
3. Facilitate preventative care
One of the major targets for value-based care is an increased focus on prevention-based services such as immunizations and diagnostic screenings. Value-based care contracts often offer incentives and payment structures centered around proactive, preventative care.
EHRs facilitate this prevention-based focus by providing alerts for things like preventative screenings and preventative care delivery. EHRs can provide alerts to remind providers when certain prevention or screening options are due or out of date for individual patients.
By facilitating prevention-based services, EHR can help decrease the overall cost of care by decreasing patients' need for future medical services such as ER, hospitalization, lab testing, or imaging—supporting another central tenet of value-based care, efficiency.
4. Improve communication among care team members
Value-based care tends to support care that is highly coordinated as well as high quality. Medical care is not "siloed": primary, specialty, and acute care are integrated. This allows HCPs to work as a networked team to deliver the best coordinated care possible.
Physicians participating in the Merit-based Incentive Payment System (MIPS) are required to report care coordination. This data is used to help calculate providers' annual MIPS scores, which are used to determine payment adjustments applied to Medicare Part B reimbursements.
EHRs are a valuable tool for coordinating patient care because they facilitate communication among providers and make it significantly easier to share patient data. Shared patient data helps ensure that care is both comprehensive and coordinated. It can also reduce redundancies in care, preventing duplicate tests, duplicate treatments, and other unnecessary costs. This makes patient care more efficient as well as more effective, supporting more of the six defining elements of value-based care.
Practice Fusion provides tools allowing you to send patients' medical charts electronically, including the entire medical record, to any provider in the U.S. This enables you to collaborate securely regarding patient care.
Enhance value-based care with Practice Fusion
Practice Fusion is a cloud based EHR, a Veradigm Network solution, that offers physicians a wide range of tools that support multiple aspects of value-based care. For instance, Practice Fusion facilitates more efficient medical care with a customizable clinical workflow that can be tailored to individual clinicians' needs. Included in the Practice Fusion EHR subscription is a library of thousands of customizable charting templates—including specialty-specific templates—that make it easier and more efficient to chart, e-prescribe, send lab and imaging orders, and instantly share data from the patient's EHR. Practice Fusion also offers connections to over 500 clinical lab partners and imaging partners.
Practice Fusion can help healthcare providers track patient health information over time with Flowsheets. The EHR also facilitates patient care by flagging abnormal lab results to help providers identify care needs; and by presenting drug-drug and drug-allergy interaction checks in the prescription workflow. Practice Fusion's free patient portal enhances patient engagement and offers secure, HIPAA-compliant patient-provider communication.
Practice Fusion also supports participation in value-based programs such as MIPS and regularly updates eCQMs to ensure clinicians are compliant with the latest value-based care related regulations.
To sign up for a free 14-day trial of Practice Fusion, and see how it could benefit your practice, click here.