Grow your practice
Help new patients find you and increase your take home pay with your Patient Fusion profile
Patients complete their intake forms with Online Check-in, streamlining the visit and ensuring you have all relevant health information beforehand
Easily manage new appointment requests within your EHR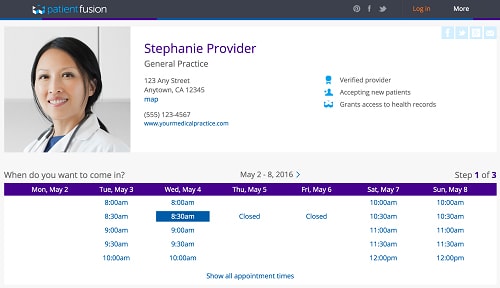 Online Check-in
With Practice Fusion's Online Check-In, patients can fill out customizable intake forms online which automatically flow into their chart note for review — with no need for manual entry.
The intake forms for Online Check-In are easy to create and 100% customizable for your practice.
Demographic and insurance information is automatically reconciled as an EHR task and all other responses flow directly into the encounter note.
Your patients save time and report more accurate information by not having to complete paper forms in your waiting room, while your staff saves time by not having to scan or manually enter information into your EHR.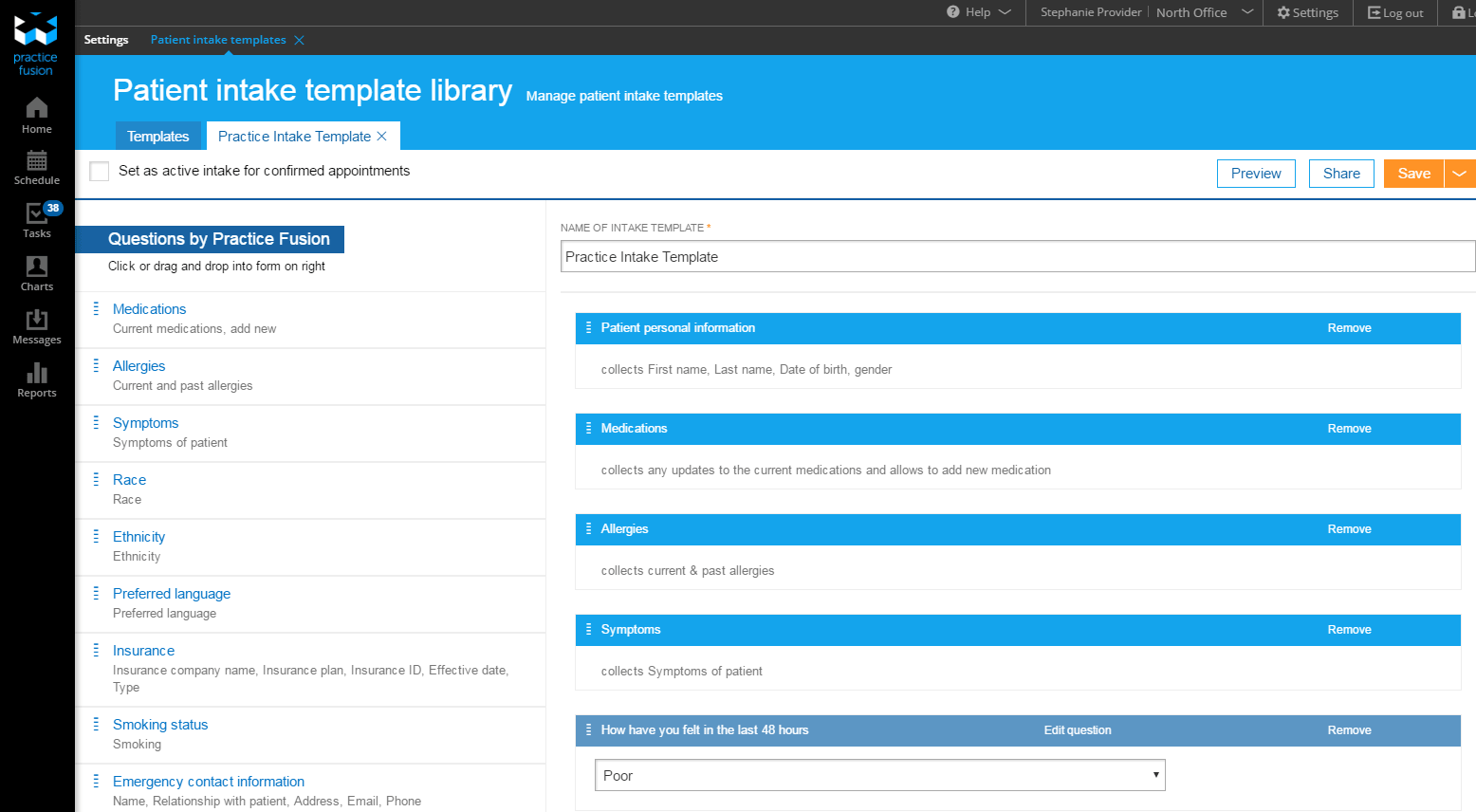 Give your patients convenience with online appointment booking and check-in
Use your Patient Fusion profile to find new patients and let current patients book appointments online. Directly integrated with your EHR schedule, online booking brings in business while saving staff scheduling time.