How to Choose the Right Billing Service for Your Medical Practice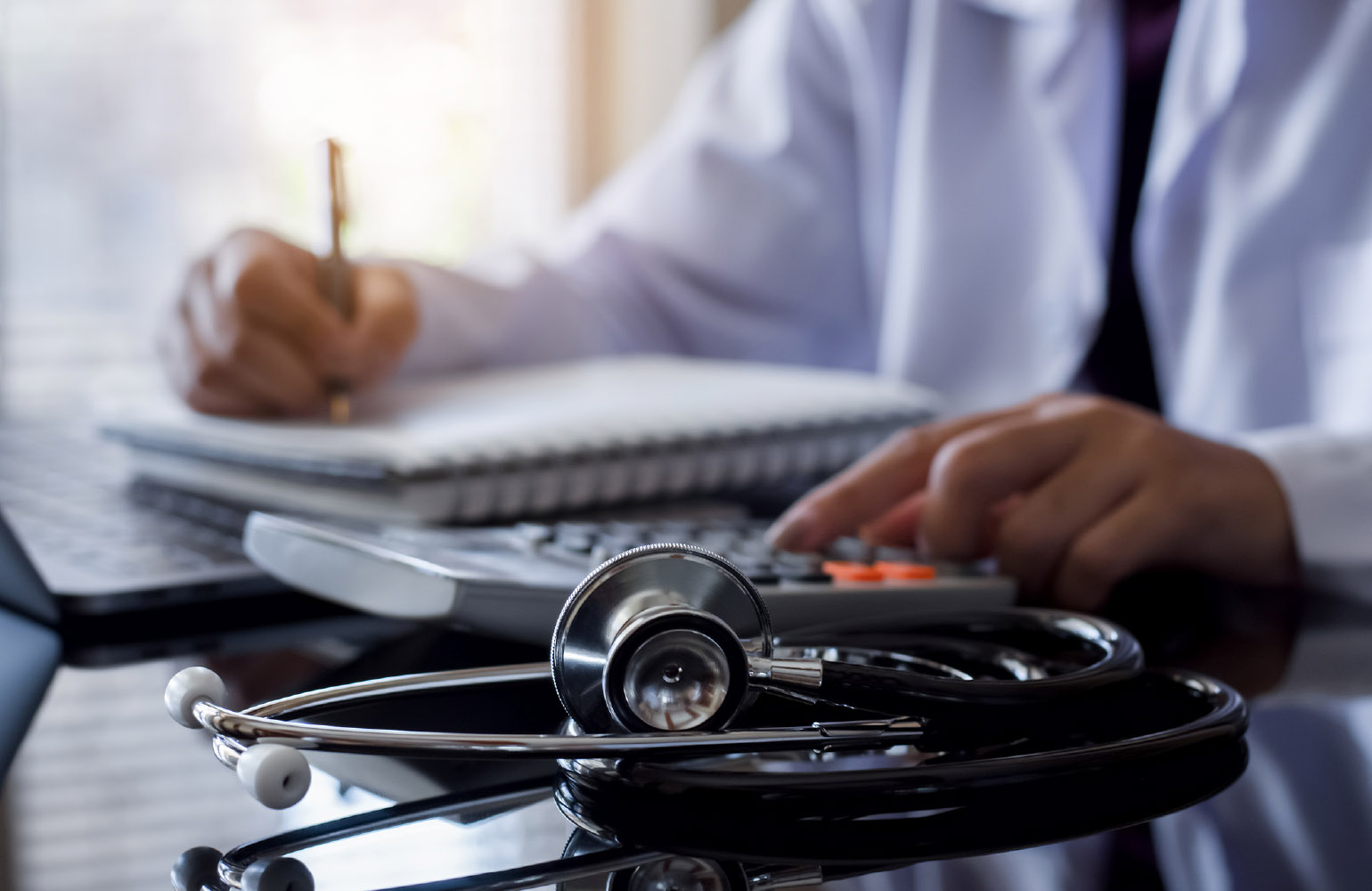 Medical billing is the process of submitting claims for the services you provide to patients and then following up on those claims. A medical practice needs strong medical billing processes to stay financially healthy. This is especially true in the current financial environment, highlighted by a recent Medical Group Management Association (MGMA) poll, in which 69% of respondents indicated their overhead expenses had increased during the past year.
Choosing the right Billing Service can be difficult for small, independent practices. That's why we've created this article as a guide to the features and qualities to look for when choosing the right Billing Service for your practice.
Medical billing challenges
Medical practices face numerous challenges when it comes to medical billing. Fifty-eight percent of practices cited staffing as their biggest challenge for 2023, but medical billing requires an experienced team of medical billers to handle the complexities and help your practice increase revenue. Those billers need consistent training to stay current with the ongoing changes in medical billing procedures and regulations.
It's also essential to keep A/R aging to 50 days or less, or your revenue cycle and accounting processes will suffer. But even with a strong medical billing team, the volume of work required can quickly become overwhelming. Payers can deny claims for minor errors, which means the practice needs to verify patients' insurance and demographic information regularly or risk increasing days in A/R due to eligibility denials. Billing teams need to deal with differing filing requirements for different payers. For example, filing deadlines—the time limits within which you must submit claims for them to be considered for payment—vary between payers, most being between 90 and 365 days from date of service, but some as short as 15 days. Failing to submit within the required period results in having to write off those charges, as patients generally cannot be billed when the practice misses a submission deadline.
Tracking and managing denials is critical as well. MGMA estimates that it costs an average of $25 for each denial that must be resubmitted. One estimate is that 5% of all claims are denied, and 50% of those denied claims are never resubmitted. Tracking denials and resubmitting clean claims is complex and time-consuming, but a high denial rate means increasing cost and losing significant revenue.
Features to consider when evaluating Billing Services
The right Billing Service will offer you both time and energy savings, helping you to overcome these challenges. Here are a few ways Billing Services can save time for your practice:
Overseeing your claim submissions to insurance companies, ensuring timely and accurate submissions
Posting payments to your system, providing visibility into your financial performance
Following up on unpaid claims, ensuring you get paid for the services you provide
Billing patients for outstanding balances
Providing transparency into your billing activity with regular reports
Providing call center support to assist patients with billing inquiries, further reducing your staff's workload
Consider the following questions as you evaluate different Billing Service options.
Benefit #1: Does the Billing Service include features to streamline and simplify your medical billing process?
Medical billing management can be challenging for any practice, but the right Billing Service can streamline many of the required tasks so you can get paid faster and grow your practice. Look for features such as:
Automatic eligibility verification: This can provide the ability to electronically check insurance eligibility and patient copays before, during, or after the patient visit.
Ability to create time-saving superbills: By automatically pulling information from your electronic health record (EHR) chart notes, this feature reduces double-entry and increases billing accuracy.
Benefit #2: Is the Billing Service certified for current ICD-10 billing codes?
An ICD-10 Billing Service enables you to submit more accurate claims compliant with current coding regulations. Ideally, the Billing Service provides current ICD-10 coding functionality as part of their core services—without requiring you to download and install additional medical billing software.
Benefit #3: Does the Billing Service offer trained support?
Verify that the Billing Service vendor offers easily accessible support when problems or questions arise. When is support available? Do support services extend to patients as well as practice staff? Also, verify that the vendor supplies you with an experienced and capable support team.
Benefit #4: Does the Billing Service offer the flexibility to bill the way you want?
This is critical if you're looking for integrated billing or want to work with your existing medical billing solution in addition to their offering. In this case, looking for a vendor already working with your billing partner is essential. Confirm that the vendor will permit you to use their services to print, export, or securely send electronic ICD-10 superbills to your current biller, enabling smooth integration with your existing Billing Services.
Tips for selecting the right Billing Service for your practice
Although it's important to evaluate different Billing Services and their features before making your choice, the actual Billing Service is not your only priority. It's also essential to evaluate the health IT vendor who will provide the Billing Service solution. Will this vendor support both your practice and your patients? Will they meet both your current and future needs?
Consider these tips as you choose the best Billing Service for your practice:
Evaluate both the Billing Service solution and the health IT vendor providing it.
Check that the Billing Service offers the features you need for your practice.
Look for simplicity of use.
Make sure the vendor offers easily accessible support when you or your patients have questions or problems to address.
Check the experience of their support team.
Evaluate costs.
Gain a complete understanding of what's included in the Billing Service's base cost.
Check that updates and upgrades are provided without additional charges.
Make sure you find a vendor capable of keeping up with the current rate of change—changes in medical billing rules and regulations, technology, and the needs of your practice and your patients.
About Practice Fusion
Practice Fusion now offers an integrated Billing Service. Our services include an in-house team of billing experts to submit claims, post payments, work your denials, answer your patient calls, and get you paid. Our customers see an average 2% to 5% revenue increase in their first year!1
Practice Fusion can help to free independent medical practices like yours from the complexities and arduous tasks associated with medical billing. Our billing experts have more than 30 years of experience providing services to over 45 specialties, with one goal in mind: to increase our customers' collections while delivering an exceptional customer experience.
Our Billing Service features include:
30-day implementation and go-live, including a dedicated enrollment expert
Real-time eligibility verification
Same-day electronic claim submission
Timely payment posting
Full denial and A/R follow-up
Dedicated patient call center
In-depth financial reporting
In-product tasking to communicate with your billing team
We serve over 27,000 providers and handle $3 billion in annual payments, delivering outcomes1 such as:
98% net collections
98% first-pass clean claims rate
2% to 5% average first-year revenue improvement
Practice Fusion's experienced, customer-focused Billing Service can provide solutions to your medical billing needs, such as more time for your physicians to focus on practicing medicine; transparency into your financial performance with a dedicated remote staff of expert billers; and operational efficiency, with a reduction in the additional cost and burden of managing your own billing staff.
Ready to get started? Schedule your appointment to learn more today.
References:

Veradigm 2021, Internal Data on File. Individual results will vary depending on circumstances.
––––––––––––––––––––––––––––––––––––––––––––––––––––––––––––––––––––––