5 Benefits of Using Practice Fusion Billing Services for Your Medical Practice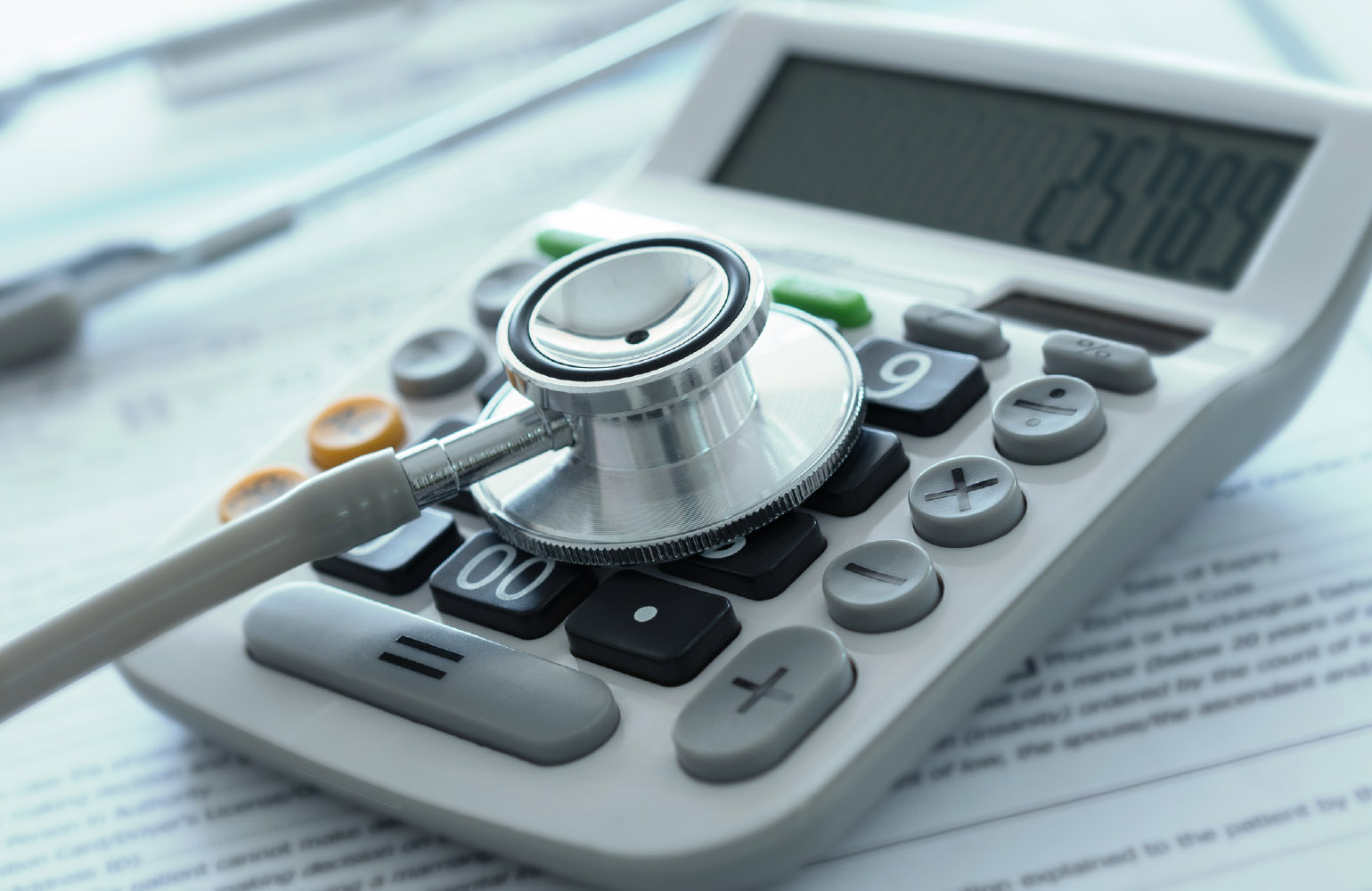 In 2023, independent medical practices are facing an increasing number of challenges. On the financial front, medical practices experienced consistently negative operating margins in 2022, resulting from low patient volumes, revenue decreases, and high expenses. Data from Deloitte shows median operating margins down by 46% in September 2022, compared to the same time in 2021, and 9 out of 10 medical practices reported that their costs were rising faster than their revenue in a June 2022 MGMA Stat poll. Data from Deloitte also suggest that 2023 will bring practices another year of financial challenges.
2023's financial hurdles are especially challenging because they come at the same time as record-breaking staff shortages. Shortages of physicians, nurses, and other healthcare workers have received a great deal of press, but since the COVID-19 pandemic, recruiting and retaining quality staff for other essential practice tasks—such as scheduling, medical billing, answering calls, and other administrative work—has also become increasingly problematic. Practices have struggled with workforce shortages since the beginning of the COVID-19 pandemic; one survey found that 85% of health systems leaders expect staffing challenges to significantly impact their strategies for 2023.
Amid these challenges, are you finding it difficult to stay on top of payer and billing changes and updates? To be an expert in medical billing while simultaneously dealing with the rest of practice operations? A practice's financial success requires staying on top of the latest changes in medical billing guidelines. Staying current can be extremely challenging—but information gaps lead to billing errors, and even tiny mistakes can cause claim denials. It's essential for medical practices of all sizes to minimize billing risks in order to become financially successful.
Practice Fusion can help. We now offer an integrated billing service with an in-house team of billing experts to submit claims, post payments, work your denials, answer your patients' calls—and get you paid. Keep reading to learn 5 of the key benefits you'll enjoy when using Practice Fusion Billing Services at your medical practice.
Benefit #1: Reverse revenue declines
Practices value receiving correct payment for their services, rating it second only to care delivery. However, in the comprehensive white paper from the American Medical Association and Mathematica, "Supporting and Promoting High-Performing Physician-Owned Private Practices: Voices from the Front Lines," physicians report that getting paid has become increasingly challenging:
Many physicians noted declining payment rates from Medicare, Medicaid, and commercial insurers.
Many also noted the drastic differences in payment rates for independent versus system-employed physicians.
These trends can pose a risk to an independent practice's financial stability—unless you have the tools to reverse it. For instance, improving the payment cycle requires improving billing, claim submissions, and denials management processes. Claims need to be tracked through the complete cycle, allowing medical coders and billers to identify—and correct—errors. Errors that are not resolved quickly can lead to loss of revenue.
Managing the intricacies of the revenue cycle, especially with the ever-changing industry regulations and requirements, is extremely difficult for most practices—which is part of what makes Practice Fusion Billing Services so valuable. Practice Fusion Billing Services includes:
A dedicated billing team with more than 30 years of billing experience
Same-day electronic claim submissions
Timely payment processing
Full denial and accounts receivable follow-up
The result? Our clients are seeing a 2 to 5% average revenue improvement in their first year working with us.1
Benefit #2: Accurate, timely submissions
In 2023, practices are facing declining payments from third-party payers while simultaneously facing the complexities of the changeover to value-based payments and merit incentives—all of which increase the complexities of medical billing and payment.
In the midst of financial challenges, it's critical not to lose revenue due to incorrect claims submissions. However, according to Becker's Hospital Review, 80% of medical bills submitted have errors—and errors lead to denials. This is why it's so critical that claim rejections and denials are carefully tracked: so they can be reprocessed quickly for resubmission and payment.
At Practice Fusion Billing Services, one of our top goals is to increase collections for our customers while providing an exceptional experience. We understand that getting a claim paid the first time is the best time. One way that we work to turn around the trend of declining payments is with a pattern of clean claim submissions.
The result? Our clients report a 98% first-pass clean-claims rate.1
Benefit #3: Improved collections
One of the top revenue challenges practices face today is the accelerating shift of payment responsibility to patients. The share of out-of-pocket healthcare spending for patients with employer-sponsored health coverage increased by nearly 2% (17.4% to 19%) between 2013 to 2019. Although it dropped to 16.2% in 2020 due to the COVID-19 pandemic, researchers noted that this decrease was probably due to patients putting off non-essential healthcare plus regulatory waivers eliminating cost-sharing for virtual visits. Despite the pandemic-related decline, though, researchers say the amount of medical costs landing on patients is on an "upward trajectory."
Practices are further challenged by many patients' failure to fully pay off their medical balances, with 68% failing to fully pay medical bills in 2016, up from 53% in 2015 and 49% in 2014. In more recent research, 72% of practices agreed that patient collections is a key challenge.
Practice Fusion Billing Services brings to bear a host of tools to optimize your collections processes. Our services include:
Both electronic and paper patient statements
Dedicated patient call center
Full accounts receivable follow-up
The result? Our clients report increased optimization in managing patient collections.1
Benefit #4: Decreased staff workload
In a September 2022 MGMA Stat poll, 58% of medical practices said staffing would be their biggest challenge heading into 2023. This leaves many practices short-staffed, with existing staff chronically overworked. Those staff who handle medical practice operations are at the heart of a successful practice—lose even a few, and practice mechanics suffer significantly.
Staff workload can be an even greater challenge for specialty practices. Medical specialty-specific billing may require special handling, authorization, and pre-certification to carry out complex tasks. Some workflows may require physicians to contribute their time and knowledge; however, not all physicians have the time or energy to keep up with regulatory rules and changes. Healthcare billing is a detailed and in-depth process—and the absence of specialty-specific knowledge can lead to errors in the claim submission process and, ultimately, denials and lack of payment.
However, another key benefit of working with Practice Fusion Billing Services is the immense workload it lifts from your current staff. Practice Fusion Billing Services provides management of the bulk of your billing cycle, including:
Same-day electronic claim submission
Manage claim errors and rejections then resubmit
Timely payment posting
Full denial and accounts receivable follow-up
Send patient statements
Experience working with over 45 different medical specialties
Benefit #5: Counter rising expenses
In a recent Medical Group Management Association (MGMA) Stat poll, 69% of respondents noted that their overall expenses had increased in the past year. In another MGMA Stat poll, 9 in 10 medical practices reported that costs were rising faster than revenue.
Practice Fusion Billing Services can help counter these rising expenses with a pricing model tailored to today's independent medical practices. The volume-based pricing allows for predictability that may assist in more efficient overall budgeting, leading to increased business stability. This model is scalable for practices just starting out as well as giving room for cost to grow with the business.
The result? We help GET YOU PAID—while saving your practice the time and financial burden, letting you focus on providing excellent care.
Practice Fusion Billing Services
At Practice Fusion Billing Services, our in-house medical billing team:
30+ years of experience1
Serves 27,000+ providers in both primary care and specialty practices1
Handles over $3 billion in annual payments1
Our focus is on our customers' financial outcomes. Not a day passes without us asking what our customers want to achieve financially—a question that is at the core of every decision we make.
Click here to learn more or speak with a billing expert.
References:

Practice Fusion Billing services internal data as of Q4 2022. Individual results will vary.