Considering Connecting to HIE in New York? Get Help to Offset the Cost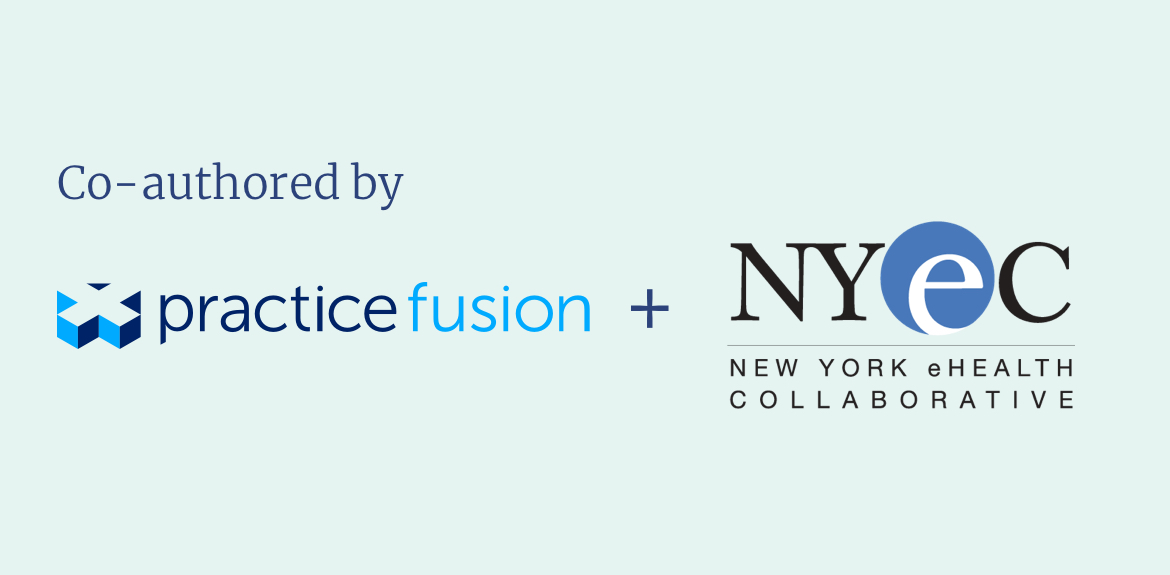 The Statewide Health Information Network for New York (SHIN-NY) connects various Qualified Entities (QEs) across New York state, allowing participating healthcare providers to securely access and exchange important clinical data to improve patient outcomes.
By establishing connections with electronic health record (EHR) systems like Practice Fusion the SHIN-NY increases the quantity of data in the network, building value for providers and patients at the point of care.
To help defray the cost to healthcare providers of connecting to a QE, New York eHealth Collaborative (NYeC) offers the Data Exchange Incentive Program (DEIP), through which eligible providers can receive a total incentive of up to $13,000 through program completion. This includes becoming a participant of a Qualified Entity and contributing clinical data from an electronic health record system. Practice Fusion has prioritized building EHR connections to the SHIN-NY and is working closely with the Qualified Entities and New York eHealth Collaborative to bring knowledge and information about this helpful program to its users.
Since its inception in 2014, the Data Exchange Incentive Program has helped over 7,000 providers offset the cost of connecting and contributing clinical data to the SHIN-NY across various healthcare settings, including ambulatory care, long-term post-acute care, and behavioral health. Eligible ambulatory care practices must accept Medicaid and have at least one provider that has attested to and been paid under the Medicare or Medicaid Meaningful Use program (any year, any stage).
The New York State Department of Health designated NYeC as administrator of the Data Exchange Incentive Program. NYeC, working in partnership with the Department of Health, is the organization connecting and integrating health information exchange into the SHIN-NY, with collaboration from Qualified Entity partners.
Practice Fusion will be co-hosting live webinars with NYeC on select dates in the coming weeks to provide more information about the DEIP and demonstrate how New York practices can connect to the SHIN-NY using their Practice Fusion EHR. Click HERE to register for an upcoming live webinar or to receive a link to the recording, once complete.
More information about Data Exchange Incentive Program eligibility and requirements can be found on the NYeC website. Practices that are interested in the DEIP should contact NYeC.