4 Reasons Why Practice Fusion was rated 4.6 out of 5 stars by Forbes Advisor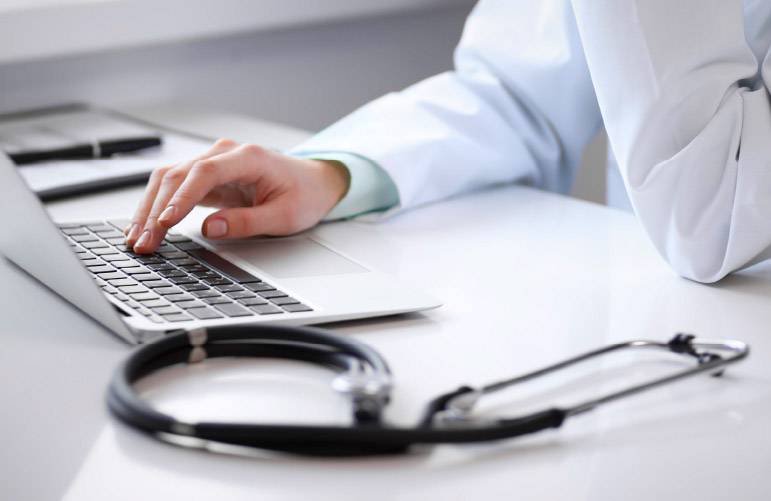 We are proud to announce that Practice Fusion, an ambulatory cloud-based Electronic Health Record (EHR) that empowers independent practices to thrive, was rated 4.6 out of 5 stars by Forbes Advisor. This trust and confidence of the program's independent editorial team is the highest honor from an organization whose journalistic integrity empowers consumers to make smart decisions.
Forbes Advisor is a global platform focused on providing rich industry knowledge of a broad spectrum of consumer-focused solutions. The platform's priority is ensuring its reviews, coverage, and advice are backed by deep expertise, research, and strict information sourcing methodologies. Here are 4 factors that contributed to Forbes Advisor giving Practice Fusion an impressive rating - 4.6 out of 5 stars.
#1: Straightforward pricing
Practice Fusion's pricing model is straightforward. It starts with a free 14-day EHR trial with no credit card required. If you're satisfied after the trial period is over and intend to keep using the platform, you can buy the Provider License plan, which starts at $149 per month. This cost includes implementation, training, and timely customer support.
A Provider License subscription allows one healthcare provider to perform clinical and non-clinical EHR-related tasks. It also grants three users permission to upload, schedule, and sign chart notes and other documents. Lastly, the Provider License permits unlimited users in the non-signing staff category to carry out various non-clinical EHR duties.
#2: Free 14-day trial
Prospective users can try Practice Fusion for 14-days with no upfront costs or credit card requirements. To sign up for the free trial, potential users provide their name, email address, phone number, and practice role to schedule a demo. After completing all verification steps, users can access Practice Fusion's free 14-day EHR trial.
#3: Flexible and easy to use
Practice Fusion is a streamlined and efficient EHR designed for independent healthcare practices. Its integrated e-Prescription capability lets you manage, approve, and submit medication-related orders and refill requests using a user-friendly dashboard. The platform's billing features help streamline your practice's billing processes. It also offers Flowsheets for labs and vitals. Practice Fusion is highly scalable and offers unlimited document storage.
#4: Training and customer support
Practice Fusion assigns a dedicated specialist for training and tailored implementation of your practice's workflow, including replicating your existing workflow. When necessary, experts can help transfer your patient data and other forms of data to your new system – Practice Fusion.
Remember, Practice Fusion's Transition Plan comes with devoted specialists to prepare your practice and teams for the transition and administration. Whether you are transferring your current workflow from paper to digital format or migrating data from one EHR to Practice Fusion, you can expect timely and professional training & customer support.
Conclusion
These 4 factors illustrate how Practice Fusion empowers healthcare practices to deliver better patient care while lowering their administrative burden. It covers a multitude of specialties, making it a great option for independent practices. This EHR is equally rewarding to larger groups as well as small and medium size practices where client setup occurs within 30 to 60 days regardless of the size of your practice.