Get the most out of custom flowsheets
Flowsheets will replace the vitals section of your encounter to help you more easily track your patient health data, identify gaps in care for chronic disease, and view historic lab results during the encounter.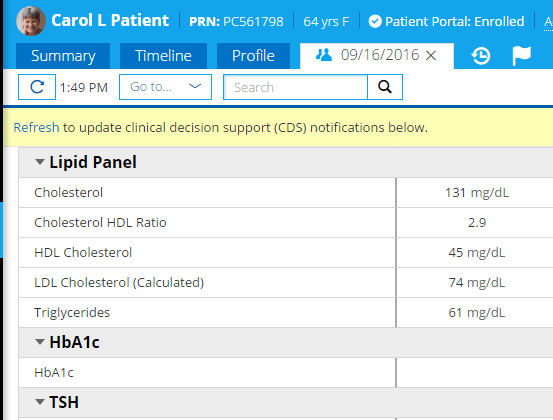 Avoid sifting through several lab reports and view longitudinally lab results in one place
Assess lab value trends with side-to-side comparison and automated flagging of abnormal values
Record and track conditions over time with with a variety of customizable vitals, pain assessments, and other health data.
Structured lab results will now populate into your flowsheets automatically — no need for double-entry.
Add comments , flag abnormal values, and enter new dates and measurements with a single click.
Charts will default to the primary provider's default flowsheets , helping the patient's care team quickly access salient clinical data.
Create a flowsheet of common panels in minutes with our simple flowsheet creator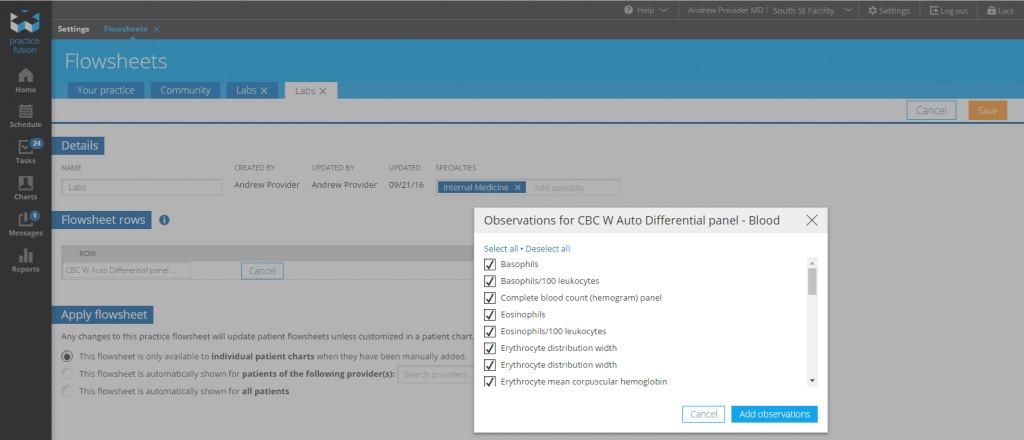 Flowsheets are fully customizable
The dynamic nature of flowsheets provides a more detailed look at your patient's health metrics plus offers new opportunities to view and modify the information you want. This allows you to add custom vital measures, remove sections you don't use, and tailor your chart notes to your unique preferences and specialization. Learn how to customize your flowsheets with our step-by-step guide.
To learn more about custom flowsheets, click here »
Sign up today to see how you can be customizing and sharing templates in minutes